Midd East area of Sauth western Asia.It's history goes back 2,500 years to the days of teh great PersianEupore The hran is the capital and largest city. Iran faces Russia and the caspian sea on the north and .
Favourite star
Rhwaja,Shams ad-Din Mohammad(Hafez)
He was the persian poet lived in 19 centry
His book is Divan ,It's a collection of philosophic poem.
Favourite Movie
"From Karkheh to Rhine"
"Rarphe is arivers name"
It is for using chemical weopons in Iran by Iranian and it shows how much was it disaster.
afghanistan and pakistan on the east.The persian golf and the golf of omanlie to the south Iraq and Turkey border Iran on the west area ( 1,648,000km2) Population is 50,000,000, dirtri bution 56 percent 44 percent arban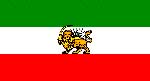 Favourite food
"Chello Kabad"
It is rice and beef and tomato.