Specifically designed for international students, ELTC's curriculum focuses on helping students improve their English skills by using contemporary textbooks, television shows, radio programs and newspapers.

Courses range from those with an academic focus to those that concentrate on teaching practical English communication skills that students can immediately use at work and in other areas of everyday life.

In addition, ELTC provides numerous fun activities and volunteer opportunities for the students.

Teachers:
They are highly qualified (University educated with training in teaching English) and very approachable. They are always very happy to answer your questions.
Class Size:
In a small class, you have plenty of opportunity to speak English. Also, you will not feel nervous or too self-conscious to express yourself.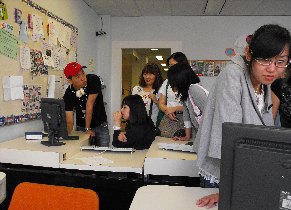 Teaching Methods:
At ELTC, a communicative approach is a must. Your teachers do not give you a lecture. They actually talk to you and listen to you. They think with you and solve problems with you.
Staff:
Our friendly staff is always there to answer your questions. They listen to you, understand your needs and help you with answers.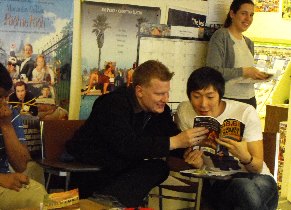 Student Services:
Issuing student I.D., assistance for visa extension, medical insurance, information of accommodations, transportation, sightseeing, post secondary schools.
Activities:
Fun and educational activities are available year around. Through activities, you make many friends and experience Canadian culture.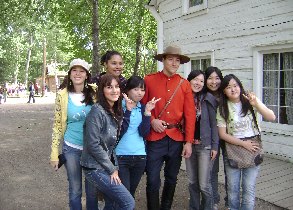 Location:
Located in the Heart of downtown Edmonton. A fancy deli/super market is just across the street. Coffee shops surround the downtown area. Many restaurants and a large shopping mall are nearby. Also, the LRT (subway) and Pedway System are directly connected to our building. You can go to most places in the downtown area, (during the winter season you don't even need a jacket)!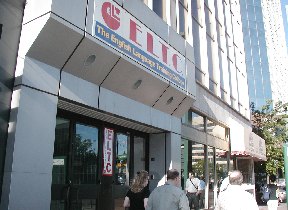 Accreditation:
ELTC is accredited by Languages Canada.